Color Therapy Eyewear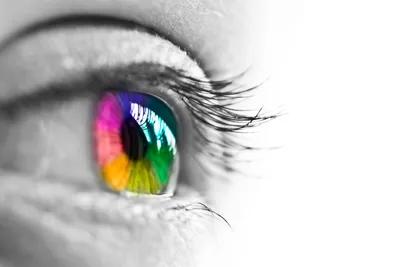 Color Therapy eyewear is a safe means of directing color energy into the body. The eyes convert light (color) into electricity. This electricity then travels through our nervous system helping to direct our bodily functions. These changes will help to bring the body into balance.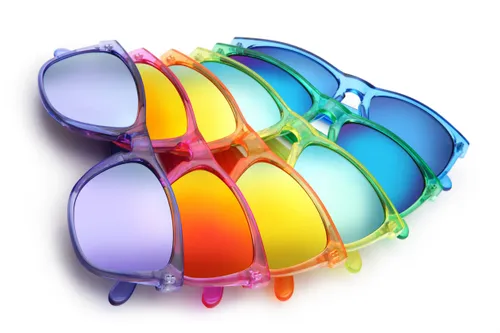 When color enters our eyes, the frequency of each color is directed to the area of the body that recognizes that particular color frequency. For example, the color blue corresponds to the throat, thyroid and lungs. The color green corresponds to the heart and circulatory system. Other colors correspond to other parts of the body.
Color Therapy causes cellular and hormonal stimulation and change at specific regions of the body. How can this help an individual with a particular health issue? For instance, if someone has Thyroid problems, then Blue would be a great color to wear during treatment. In contrast, problems with the Sinuses may be best helped by use of Indigo colored eyewear.
Could someone benefit various colors of eyewear? Yes, a different colored eyewear may be needed on a subsequent visit, as testing is usually done prior to each treatment to determine what areas need to be addressed at that particular time. For example, you may need blue today, but next week red, orange, purple, yellow or another color may be the needed.
If you are interested in Color Therapy or its benefits, please schedule your appointment today or call 770-719-8785 to ask us about our multi-energy therapy discount.